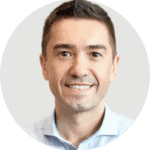 Words from Our Technical Leader.
"My role is to ensure that our technicians work in harmony to provide you a product of great standard."
Customer Champion
"If you have any questions, we are happy to help.  We try our best to provide a friendly and approachable service.  Ask for Andrews or Romman!"
✔ Buy with confidence – We are reviewed '5-Stars' on Trustpilot.
✔ Save hundreds in Hardware and Software costs.
✔ 1 Year Warranty (terms and conditions apply).
✔ 30 Days Money Back Guarantee.
✔ We always use genuine Operating Systems for our Apple Products.
✔ Each machine is individually tested by our Quality Control team.
✔ Your item will perform as new.
✔ Our technicians are 100% Qualified and Professional.
✔ Ready to plug in and use.
✔ Secured payment system.
✔ We aim to provide great customer satisfaction.