Slide
PayPal Pay Later
Easy on your Bank Balance!
Spread the cost of your purchase with three monthly (interest free) payments using Paypal's Pay-in-3. There's no interest and no set up fee! Click next slide to see steps...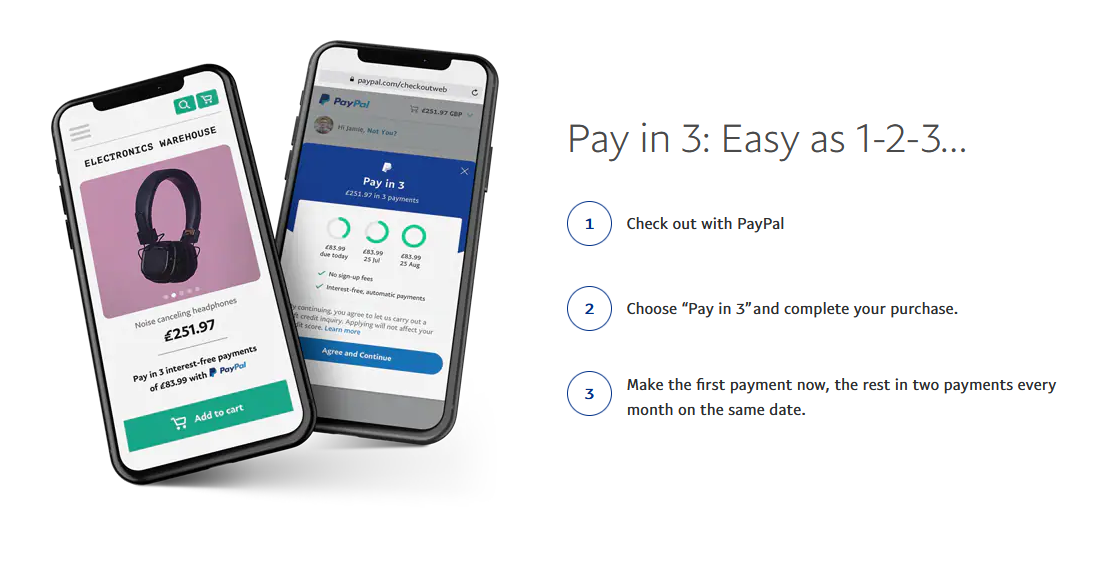 Slide
Complete Checkout
Click Pay Later
Proceed to Paypal's Pay-in-3 by clicking 'Pay Later' button found at the top of checkout page.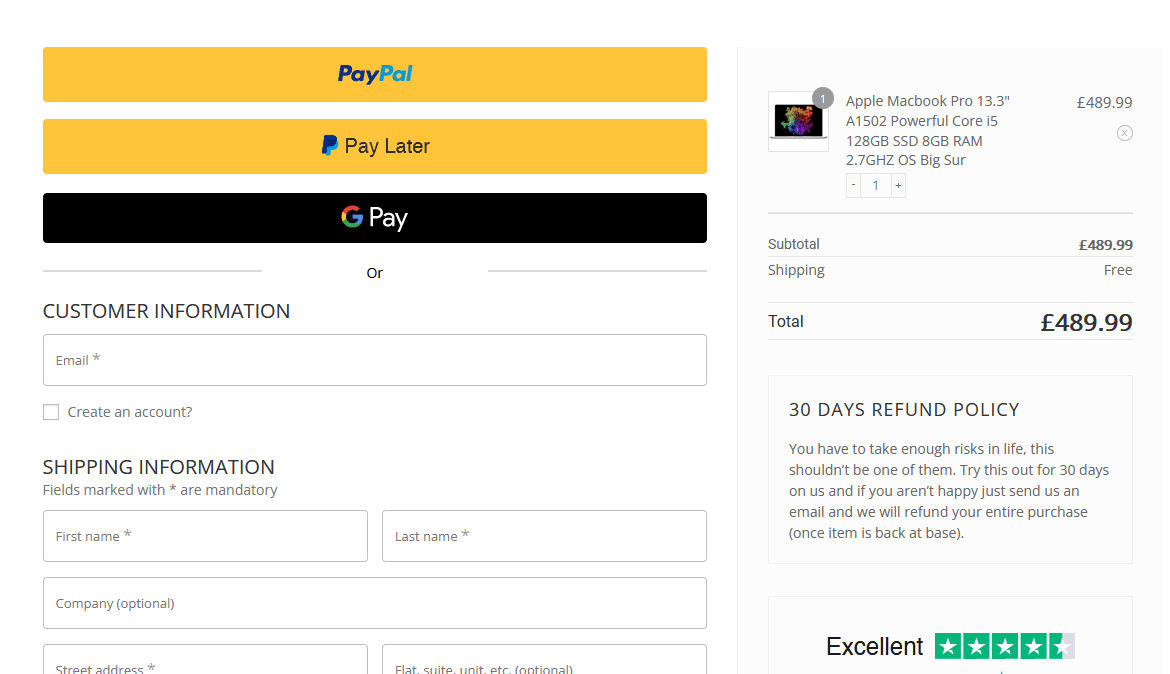 Slide
PayPal Option
Select 'Pay in 3'
Once you have successfully logged in to PayPal, kindly select the Pay in 3 option. After you have clicked 'Continue' follow the quick steps by PayPal.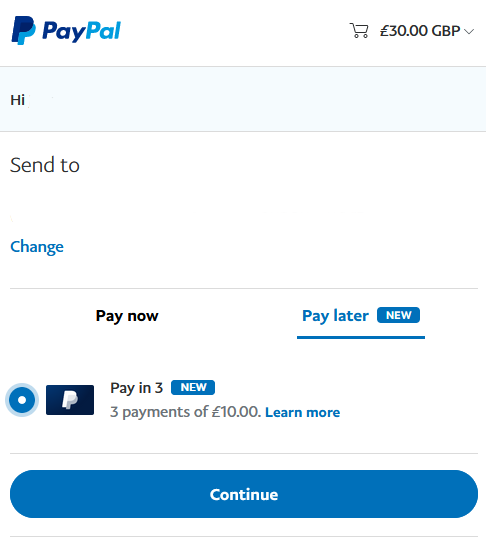 Slide
Agree & Authorise
Choose your Funding Source
After you have selected your funding source, approve terms and then click 'Agree and Authorise'.
Please note: we do not control eligibility of Pay Later, this is only handled by Paypal themselves.